Pajzos Tokaj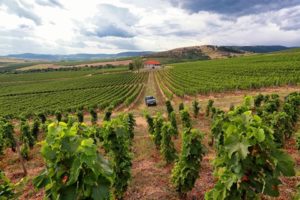 Pajzos was established in 1991 by 12 investors, including Jean-Michel Arcaute (1947 – 2001), director of Château Clinet (Pomerol), La Croix du Casse (Pomerol), Beau Soleil (Pomerol) and Jonqueyres (Bordeaux).
Pajzos Vineyard
On this south-, southwest-facing land with excellent attributes, brown earth with clay strips mixes with andesite tuff. The ground has excellent heat-retaining properties so grapes ripen beautifully.
Pajzos Vineyard is 87 hectares of which 54 are currently producing. There are 17 hectares of Hárslevelű, 17 hectares of Sárgamuskotály, 22 hectares of Furmint, as well as experimental plantations established by the winery in recent years of Zéta, Kabar, Gohér and Kövérszőlő.
Visit their website here.
Pajzos Tokaj: 5 Puttonyos Aszú, 2006
The general manager Laurent Comas' opinion about Tokaj.