Kincsem Kastély Winery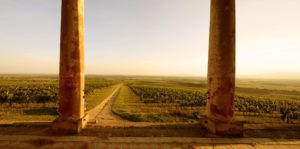 Kincsem is one of the most famous historical vineyards located in the Tokaj Wine Region. It has a grandiose historical mansion on top of the hill which dominates the whole area. Originally a home, the former owner used it as a wine house. Nowadays, Kincsem Kastély is a small family winery with 4 hectares of vineyard that produces 15,000 bottles of wine every year.
Each bottle has an exclusive yellow sticker with the outline of the mansion. This uniqueness represents the handcrafted way we make every bottle. We chose the colour yellow because it symbolises the sun which is necessary in order to make quality wine every year.
Visit their website here.
Hárslevelű, late harvest, 2013
The founder István Matyasovszki's opinion about Kincsem.