Fekete Winery of Szekszárd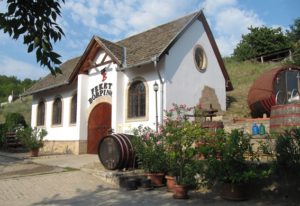 The Fekete Winery is located in the heart of the Iván valley, one of the most valuable areas of the Szekszárd wine region. The cellar has been founded in 1961, and it operates as a family enterprise. The Kerek hill, Decsi hill and Nagy Mihály valley vineyards owned by the winery have extraordinary quality. After all, the grape is the soul of wine.  Preserving the ecosystem and biodiversity of the lands belonging to the winery during cultivation is a key issue for the winery. It uses the 600-year-old traditional manual pigeage techniques of the Szekszárd wine region (open fermentation tanks, hand pigeage and hand maceration, and new oaken barrels are never used for ageing Kadarka) complemented by modern equipment and procedures.
Visit their website here.
Here is the opinion of Mihály Fekete about Kékfrankos