Laura Rabcsánszki about Chardonay
Laura Rabcsánszki, founder of RWZ is talking about Chardonnay.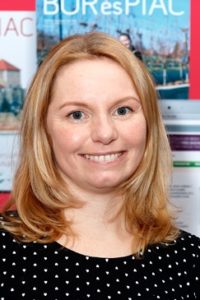 "Chardonnay is an excellent grape variety. Although it is sensitive to fungus and it has small bunches, it is very easy to work with during harvest and wine production. The juicy berries can be removed from the ripe bunches without almost any force. Their juice production considered very good even with gentle pressing.
Chardonnay is a true world variety as it is able to elegantly reflect individual terroirs. It thrives on limestone so it is ideal in the Bükkalja.
On the world market those Chardonnays with screw cap sell the best which have fresh acidity, low alcohol content, less caracteristic for the variety and easy to drink. This style is well known in Hungary and all over the world. Exactly because of this we have to present completely different style Chardonnay from Bükk Wine Region. As Chardonnay has thousand faces (similarly to Furmint) it is able to give a real terroir wine. A unique personality is always interesting and it especially calls for attention if  a well known variety like Chardonnay meets Bükkalja which is a terroir still undiscovered for Hungarian costumers and wide professional audience.
The ABC world trend (Anything but Chardonnay) has also been felt in Hungary. Hungarian consumers, and even winemakers, turned away from this variety for a while. But consumers are slowly beginning to rediscover it and we hope that Chardonnays with unique flavour character will soon regain their former prestige."