RWZ: Robin, 2016
RWZ has 0.5 hectares in the Bükk Wine Region. The slopes face southwest. The Bükk Wine Region is almost unknown even by Hungarians. Tha grape comes from a vineyard called Csurdóka. Brown earth on limestone. On this soil the vines have the appropriate nutrients so there is no need for nutrient addition during winemaking and neither is there ever a problem with the fermentation of the must. Thanks to the limestone bedrock marked mineral notes appear in the wines from the 30-35-year-old vines. The cool climate gives a beautiful acid structure which predestines the wine for long aging.
They train the vine with unilateral guyot. The average yield of grapes per plant is 6-10 bunches. Their grape variety is Chardonnay. Their average annual harvest is 1800 kg.
Picking was by hand. The fermentation period took two and a half weeks in stainless steel tanks at 14 °C. Then it was aged for 6 months in medium oak barrels. The yield of grapes per plant was 6-10 bunches. They produced 700 bottles.
Light straw-yellow colour. Fresh nose of citrus, vanilla and tropical fruits with a hint of minerality. The mouth is lively with remarkable acids and nice creamy notes in the aftertaste. A unique wine from an undiscovered Hungarian wine region.
Here you can find what does the winemaker think about the variety.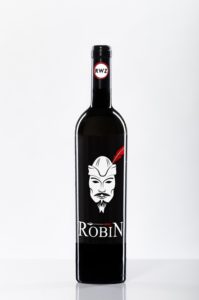 Analysis
Acidity: 6.2 g/l
Residual sugar: 1.5 g/l
Alcohol: 13 %
Extract: 21.5 g/l