Hungarian wines from the Masters of Wine's point of view
 Elizabeth Gabay, MW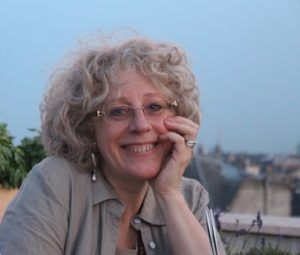 "For me, Furmint is the first Hungarian white variety because of flexibility, but Hárslevelű is also such a pretty variety. I like Kéknyelű, but I don't think, with the amount grown, that it has potential for big sales. Hungarian Muscat is also an interesting variety. In the south of France we have lot of Muscat, but maybe it is too hot there for it. It is totally different; it doesn't have that freshness.
Among sweet Furmints my favourites would be Eszencia and 5 or 6 puttonyos Aszú – they have wonderful tastes. I think the problem with sweet wine consumption is that our lifestyle has changed. In the past we would allow ourselves the luxury of enjoying a glass of wine. Nowadays we multitask our lives. Dry wine usually has a role, to go with food. A sweet wine, though is like going for a spa. It has no purpose, but is for you. A sweet wine, maybe, is an indulgence that you allow yourself.
You cannot just say to people, if you don't have six puttonyos Aszú, you can replace it with Sauternes, because these have different tastes. In Aszú I like the intense dry fruit, a lot of lovely complexity and the fantastic acidity.
Among red wines I prefer Kadarka, but Kékfrankos has a lovely acidity it is elegant I prefer to taste the Kékfrankos in the Bikavér. I think 50 percent of Kékfrankos is a really good blend, if it is more than 50 percent it starts to dominate it.
Before I have started doing the blending I would have said it is just a mixture of all the grapes. What I have learned from it is that it is a real winemaking skill, to be able to blend all this varieties to make a harmonious thing.  It is just a showcase. The other blends like Languedoc, Chateauneuf du Pape, Bordeaux are different from Bikavér because Bikavér is made of half of indigenous varieties and half of international varieties.  It is particularly unusual that you have Bikavér from two regions. Szekszárd makes only the top quality of Bikavér, it is harmonious and elegance."
Nick Adams, MW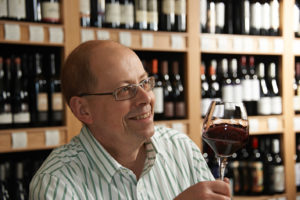 I think that there is a good balance in Hungary of international and native grape varieties which could turn to the country's advantage. Hungary is still relatively new in the market despite its history.
I think Hungary is already world famous with Tokaji Aszú. The sales of Tokaj Aszú have not reached the maximum of its potential export markets, not in the UK. I can also see lot of potential in America and even in France. I would list Tokaji Aszú in my 20 top wines.