Premium Wines from Hungary at Vinitaly
On 9th April you can taste premium wines from Hungary at Vinitaly, at Tasting Ex…Press.
I believe that Hungary has exceptional facilities, regarding our soils, our traditions, our climate and our indigenous grape varieties, in one word: the Hungarian terroir.
The area of the Hungarian vineyards is only 63 000 hectares, so we cannot produce large quantities of wine. Thus we produce a small quantity but high quality that we would like to show the world.
We have 22 wine regions. Some say it is too many, but if you consider that we can divide them into six larger wine regions, then their existence seems to be justified.
As I have a presentation at Vinitaly in The prestigious "Tasting Ex…Press" http://www.vinitaly.com/en/events2017/calendar/iris-room/Bor-es-Piac/
I have tried to collect premium wines to show to the audience the very best Hungarian wines. Unfortunately I don't have the opportunity to show them 30 different wines.
There are several reasons why we can call a wine premium. I selected according to different points of view. I am going to show some big Hungarian wine brands and some of our most famous indigenous varieties in connection with the terroir from where they come, as well as some undiscovered wines. Now I am going to show you just some of the regions: Balaton, Tokaj, Szekszárd, Villány, Neszmély and Bükk.
Traditionally each region has its own typical varieties, but legislation allows the cultivation of dozens of varieties in every region. Tokaj is an exception. The wine law allows only seven varieties there.However, I will show you some emblematic matchings between varieties and regions.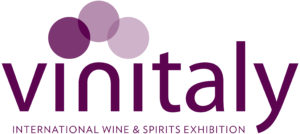 And here are the details of the tasting, please follow us.
"We are going to start our tasting session with a brut Pezsgő made using the traditional method. It is from the Furmint variety which has a great acid structure, so more and more winemakers are producing sparkling wine from it.
Our second wine is Cserszegi Fűszeres, is a cross made in 1960 by Dr. Károly Bakonyi. He said those who love this variety understand the soul of the women. It is perfumed and tingles with vibrant acids.
We continue with a wine region that is pretty unknown despite its great soil and other qualities. It is called Bükk. You will have the chance to discover what this region can produce from a well-known Chardonnay that has been barrel-aged for half a year. It is a limited edition produced by a young couple.
Then we are going to taste an aristocratic variety called Kéknyelű. Its motherland is Badacsony Region where it is exclusively planted.
We stay in the Balaton Region with the third wine. One cannot miss a selection of Olaszrizling from Csopak. It is a traditional brand, and it is a perfect match of variety and terroir.
Juhfark from Somló is known as the wedding night wine. It is named after the shape of the grape, that is like a sheep's tail. It is one of our indigenousrape varieties with the highest acid level. Legend has it if a Queen drinks Juhfark on her wedding night her baby will be a boy.
Here is a Riesling again from Balaton. But now from Badacsony, a basalt hill. It is interesting to see what a Riesling can produce in this region.
From the Szekszárd Region there is a Kékfrankos selection, which is our leading black grape variety regarding quantity. And you will be surprised to see the quality of this important variety. Kékfrankos may be known as Blaufrankisch in Germany, but our Kékfrankos is much more full-bodied and rounded. It is an easy to understand, joyful variety. I would like to show you a Bull's Blood from the same Wine Region. Despite its name it is a rather elegant wine. The wine law stipulates it has to contain at least 50 percent of Kékfrankos and Kadarka. This one has 40 percent Kékfrankos, so you can see where this variety can arrive if it is blended. I chose this sample from the "Winemaker of the year".
Than we cannot miss Cabernet Franc from Villány. "This variety has found its natural home in Villány," Michael Broadbent told Decanter Magazine in 2000.
We have a late harvest Hárslevelű from Tokaj's Region. The variety plays an important role in the Tokaj Region. It is full of harmony, elegance and charm.
And finally we are going to taste the most famous Hungarian product, Tokaji Aszú.
Some of these wines can also be found at the International Hall at the stand of "Wines from Hungary". These wines are from Villa Sandahl, Pajzos Tokaj, and Tiffán's Winery."